Motiv8 Forums
were back at
Jaguar Land Rover
this week, taking 8 supporting suppliers inside the
Design & Development
centre (G-DEC) at the JLR HQ in Gaydon.
Tuesday this week was the second In-House forum for JLR, with suppliers flying in from Germany, Ireland, America, Holland as well as the UK specifically for this event, despite the early start at JLR (7am set up) a fantastic day was had by all, with 8 desktops on display and 4 workshops taking place before the day concluded at 4.
Already we know of 4 follow up meetings arranged with JLR.
Motiv8 Forums would like to thank everyone from LORD Corporation, Coilcraft, ISSI, MuRata, Linear Technology, Provertha, Ineletek and Silicon Highway who took part in this weeks event – pictures below were taken by JLR for our exclusive use.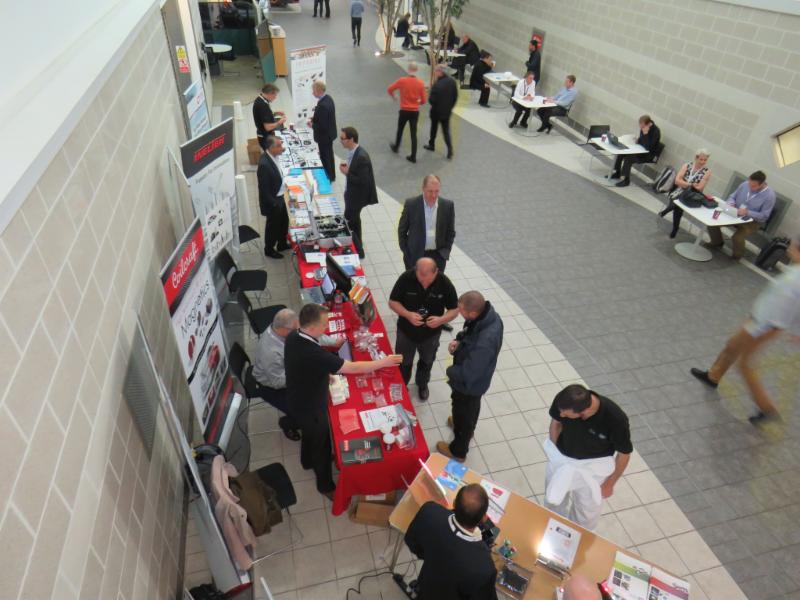 Finally, Motiv8 Forums continues its discussions with other major manufactures (around the world now) with regards to other In-House forums, we are also in discussion with JLR regarding the next In-House forum (details on all to follow).
If you have any questions or would like to be kept up to date with In-House forums, then please contact us at